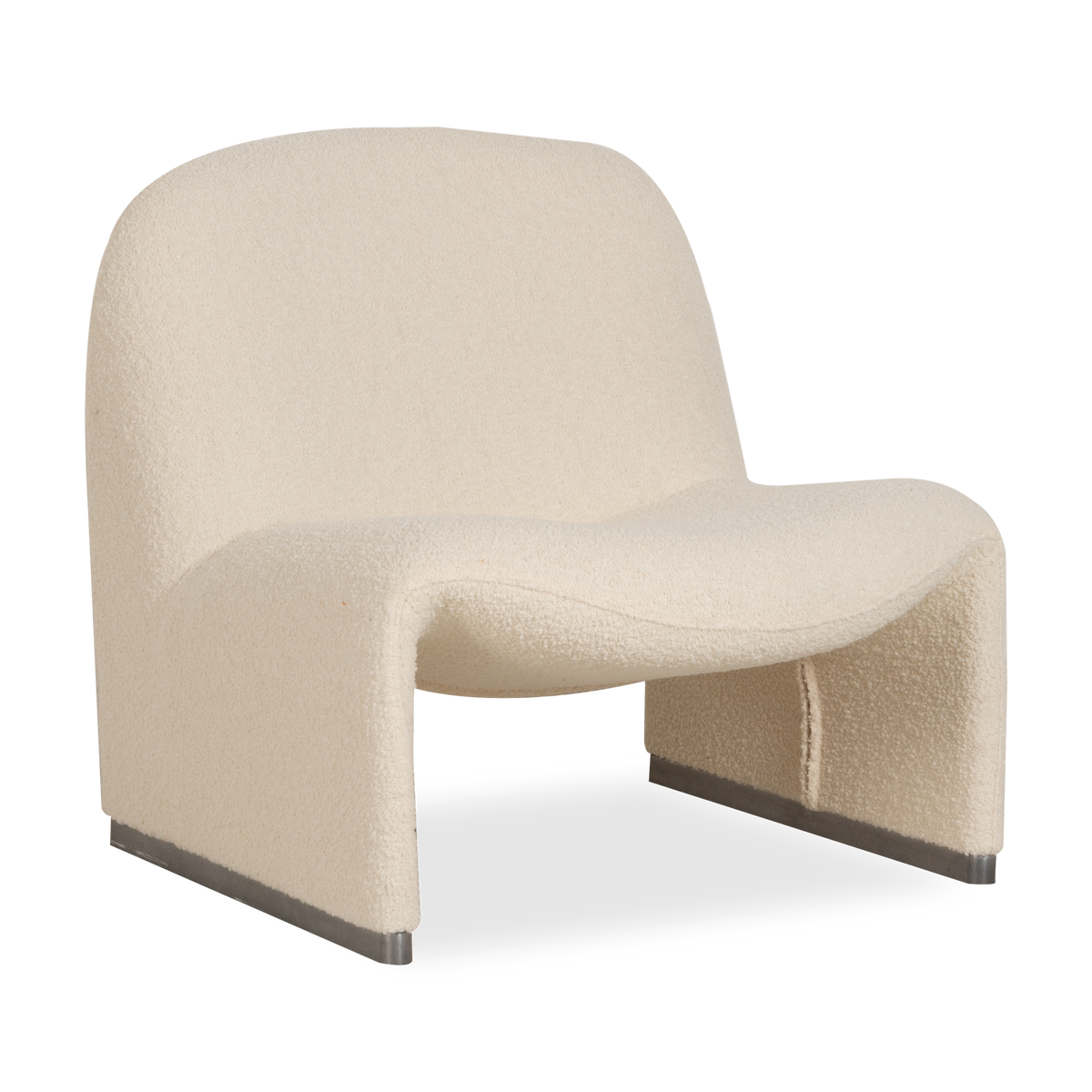 Vintage Piretti Alky Chair
Price For 1 Chair (Sold As A Pair)
Description
An icon of the mid-century modern style, this vintage Alky Chair was designed by Giancarlo Piretti and produced by Artifort, circa 1960s. Combining comfort, design and modularity, this chair features a curved form that was inspired by modernizing the traditional slipper chair. Fully upholstered, this chair provides luxe comfort and was reupholstered with a premium bouclé fabric. The chair has a feet in aluminum alloy, to which the connection elements could be linked, allowing multiple chairs to be joined together.
Style: Mid-Century Modern (Of the Period)
Period: Circa 1970s
Sold as a pair and cannot be purchased individually. Price displayed is for 1 chair. See in-store for details.
Elte's Vintage Collection brings you a range of stunning furniture and accessories, from mid century modern designs to classic designer pieces, carefully curated from all the world. As with all authentic vintage items, quantities are limited and pieces may show imperfections of age.
Product Code:
Measurements
Width: 26"
Depth: 32"
Height: 27.5"
Measurements
Width: "
Depth: "
Height: "
Additional Measurements
Seat Width: "
Seat Depth: "
Seat Height: "
Arm Width: "
Arm Depth: "
Arm Height: "
Availability and Delivery
Designer Spotlight
Giancarlo Piretti
Italian interior and industrial designer Giancarlo Piretti was born in 1940 in Bologna. He holds many industrial patents for his innovative furniture designs. His most famous piece is the Plia Chair (1968), which has sold over seven million copies since 1969 and is still in production. Today, Piretti lives and works in Bologna with his son, designer Alessandro Piretti.
"Every vintage piece is unique, with its own story - that's our favourite aspect of sourcing this furniture."
- Ken and Renee Metrick, Elte