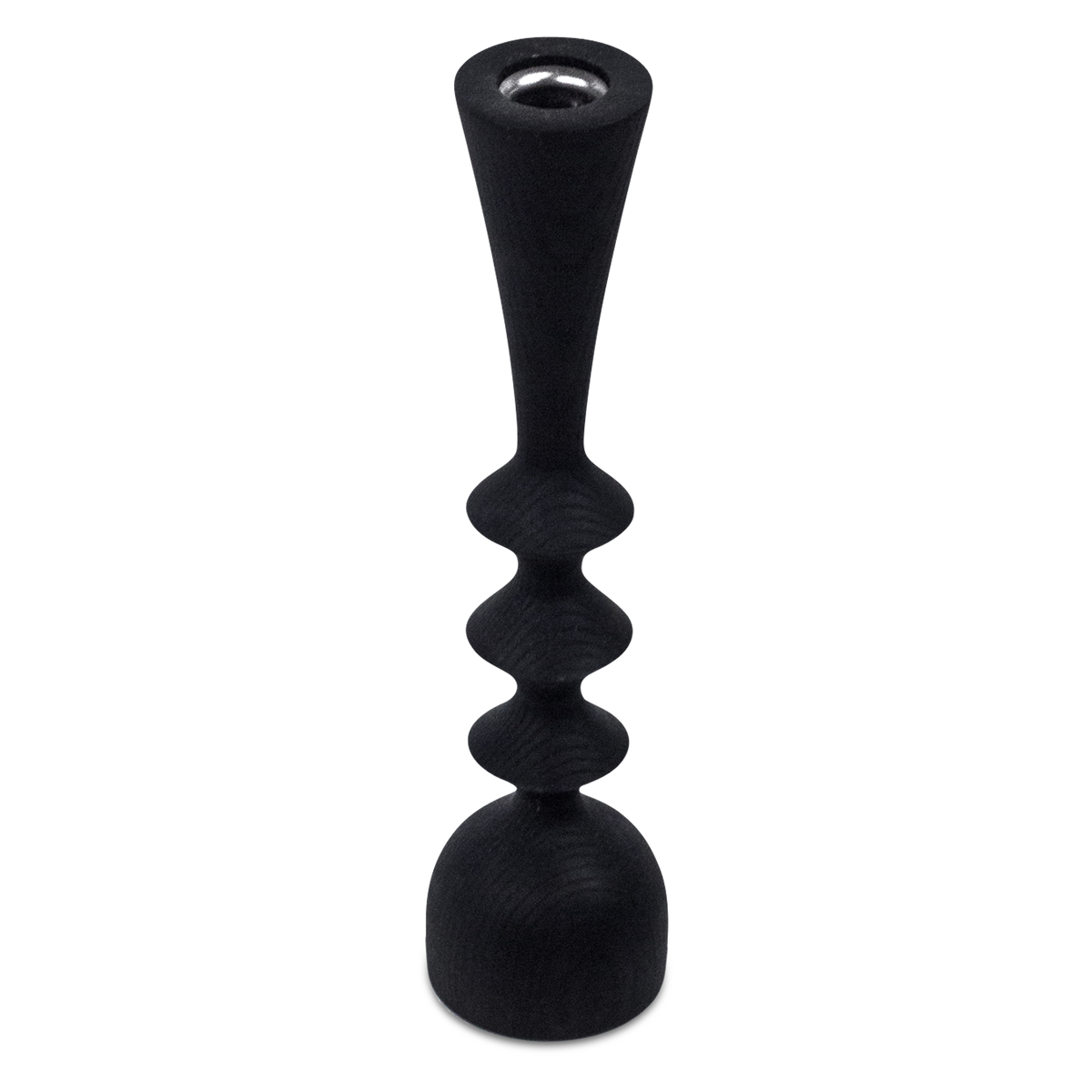 Description
The Klara candleholder has a unique tribal feel in its ebonized ash appearance. Hand worked to have a triangular top, a cupped bottom, and three smooth middle ridges.
Product Code:
Measurements
Width: "
Depth: "
Height: "
Additional Measurements
Seat Width: "
Seat Depth: "
Seat Height: "
Arm Width: "
Arm Depth: "
Arm Height: "
Availability and Delivery
Crafted in ebonized wood, our sculptural Klara Candleholders offer a unique silhouette that lends visual interest to side tables, centerpieces, and shelves.