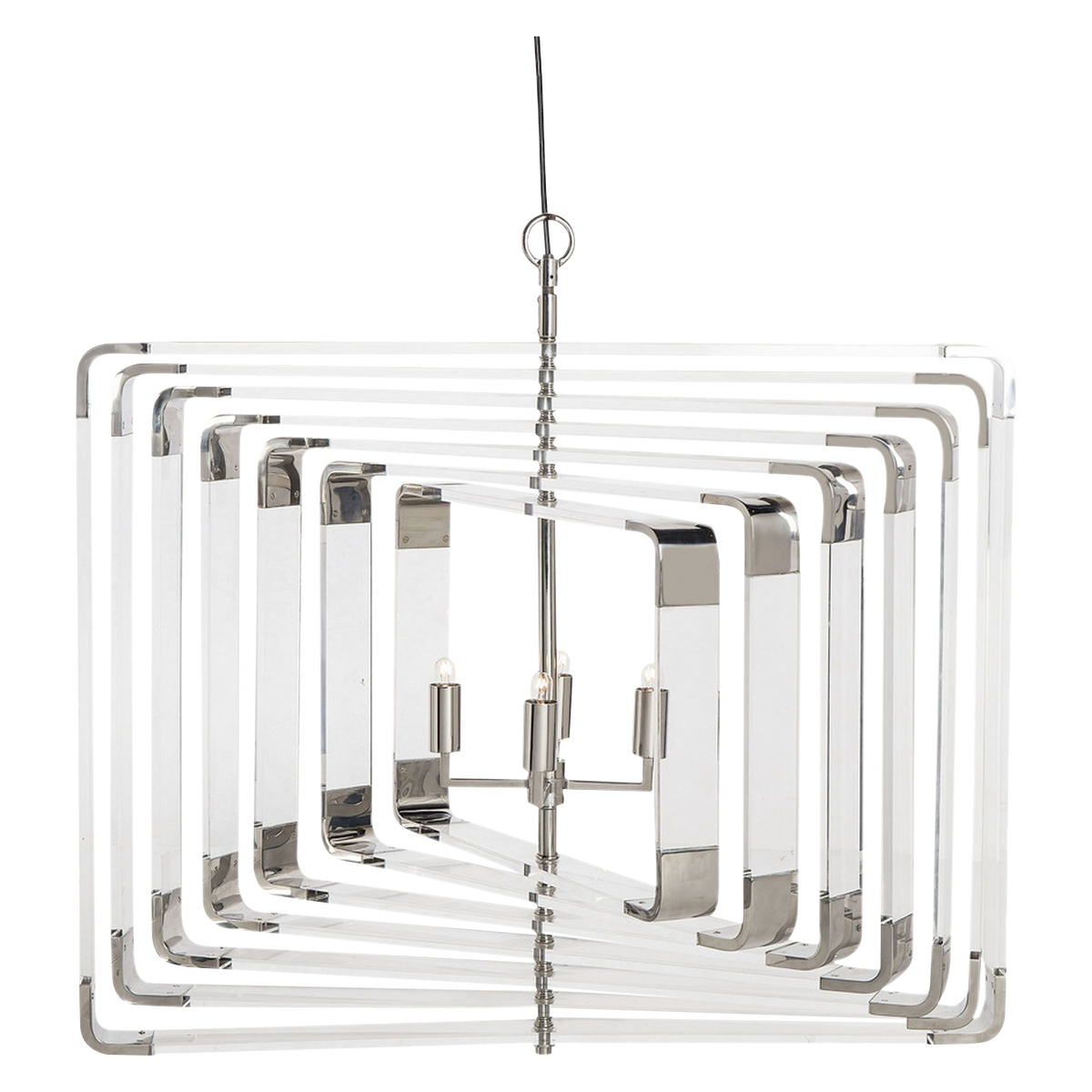 Spiral Chandelier Acrylic
Description
This striking spiral chandelier was designed to be a mobile sculpture for the home. Each layer spins independently of the other, allowing for infinite design possibilities and a personalized look. Seven acrylic layers are accented with nickel detailing, for a chic, modern feel.
- Width: 34"
- Depth: 7.5" - 34"
- Fixture Height: 30.5"
- Maximum Height: 150.5"
- Wattage: 4 - 15 B
Product Code:
Measurements
Width: "
Depth: "
Height: "
Additional Measurements
Seat Width: "
Seat Depth: "
Seat Height: "
Arm Width: "
Arm Depth: "
Arm Height: "
Availability and Delivery