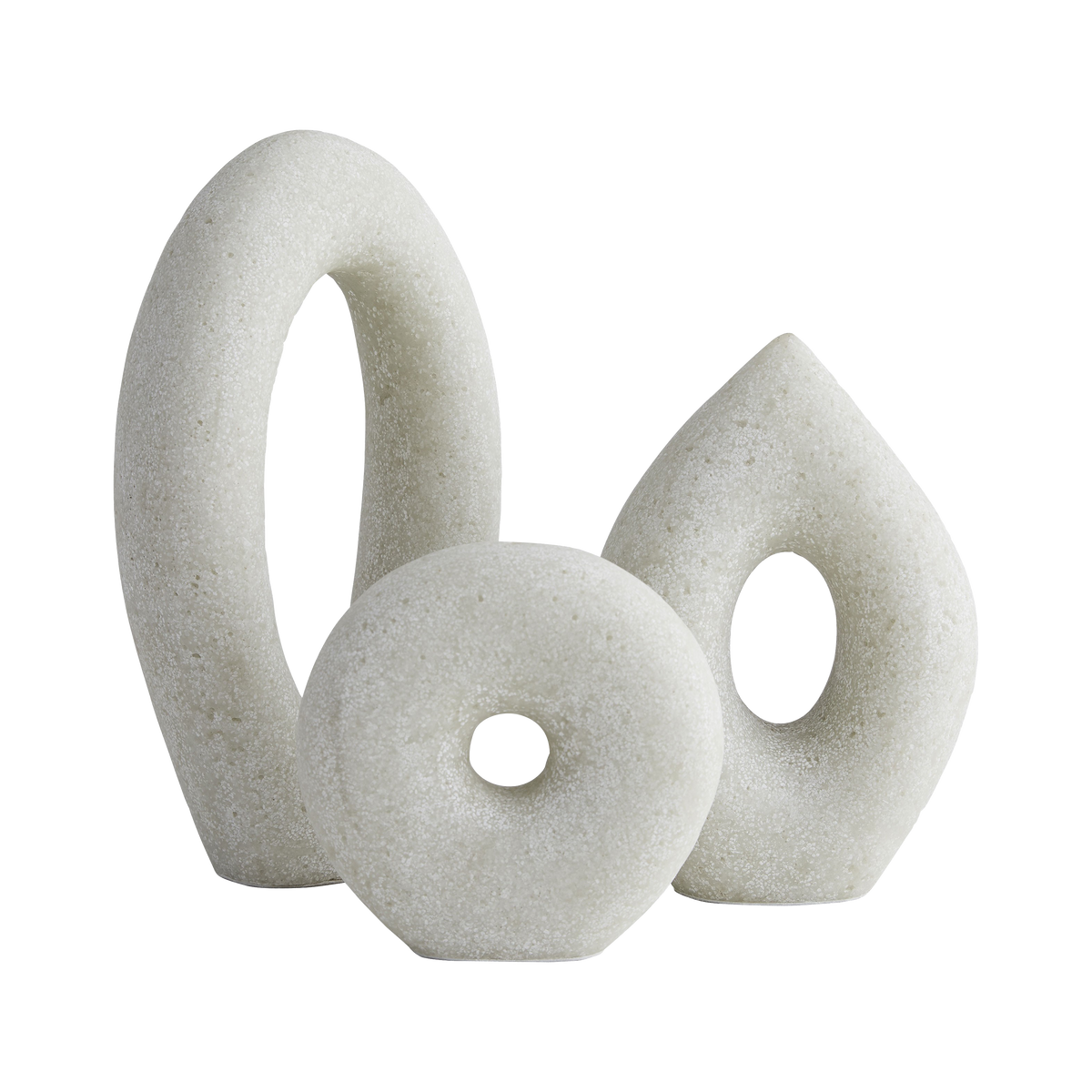 Ricestone Sculptures
Set Of 3
Description
Crafted from rice stone, the expressive form of sculptural art takes shape in this well-formed trio. Showcasing a profile that recalls mid-century design, the sleekness of this varied-height sculptured set works well to curate a tabletop gallery. Finish may vary.
Small - 6" x 1" x 6"
Medium – 5" x 3" x 9"
Large - 6" x 2" x 11"
Product Code:
Materials
Composite and Ricestone
Measurements
Width: "
Depth: "
Height: "
Additional Measurements
Seat Width: "
Seat Depth: "
Seat Height: "
Arm Width: "
Arm Depth: "
Arm Height: "
Availability and Delivery