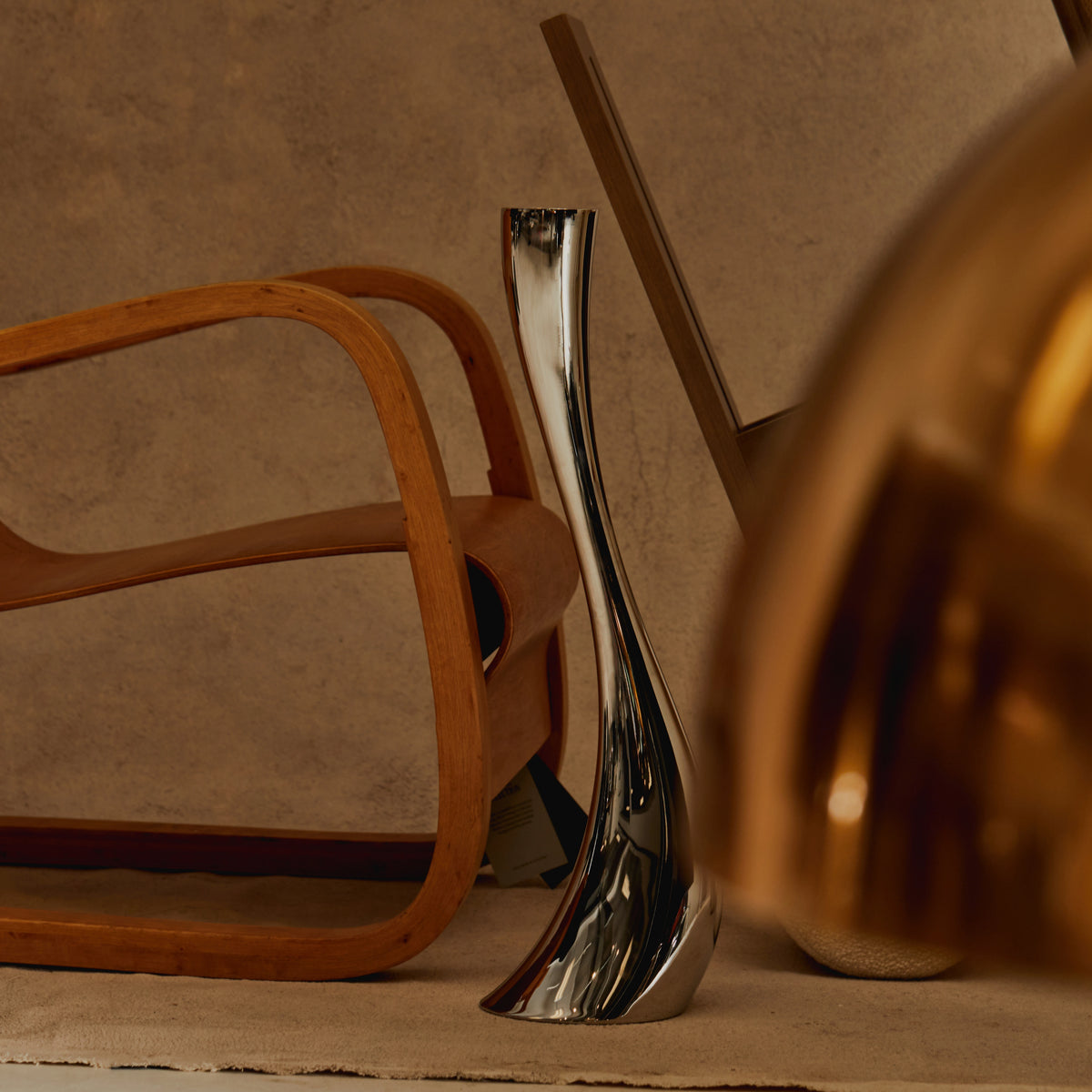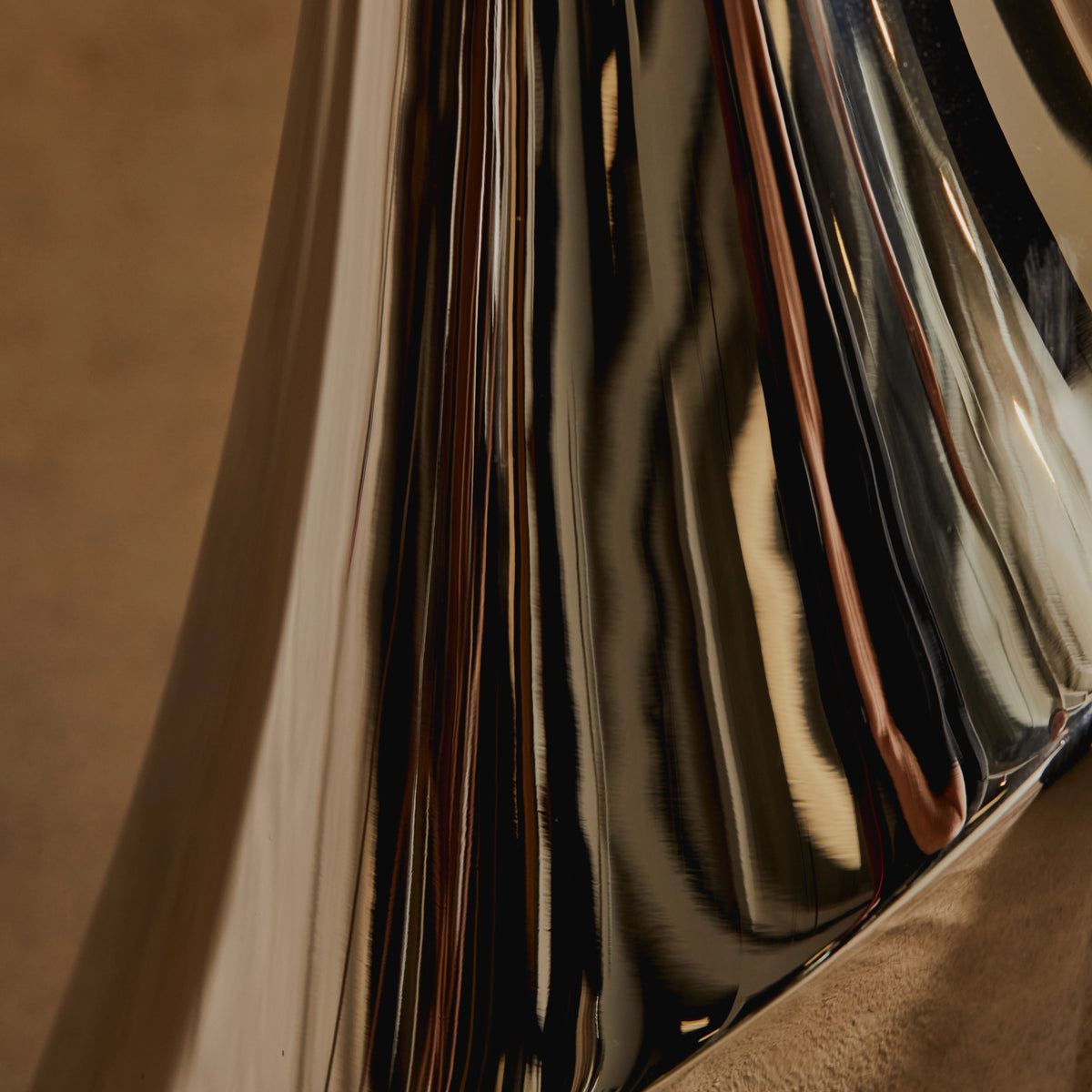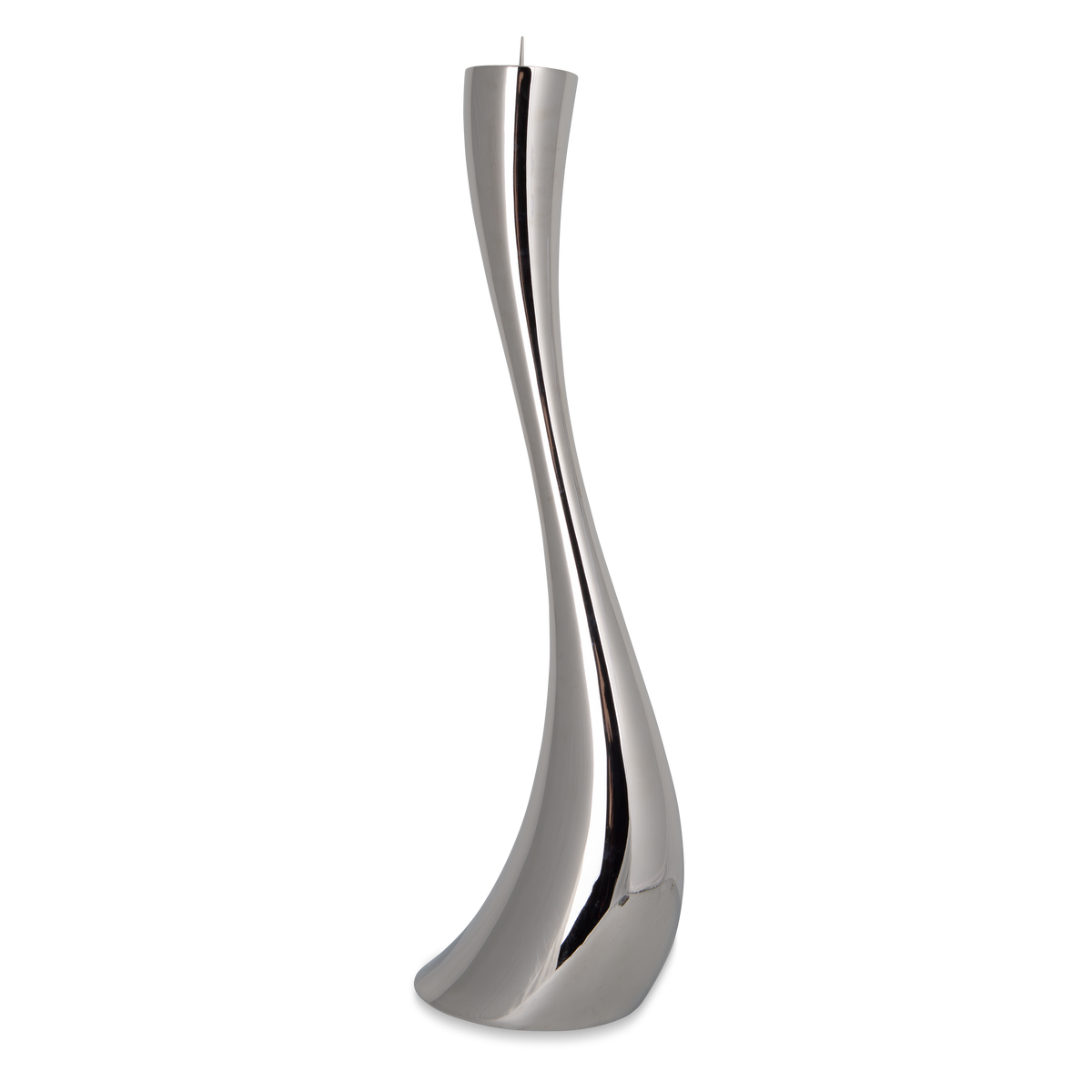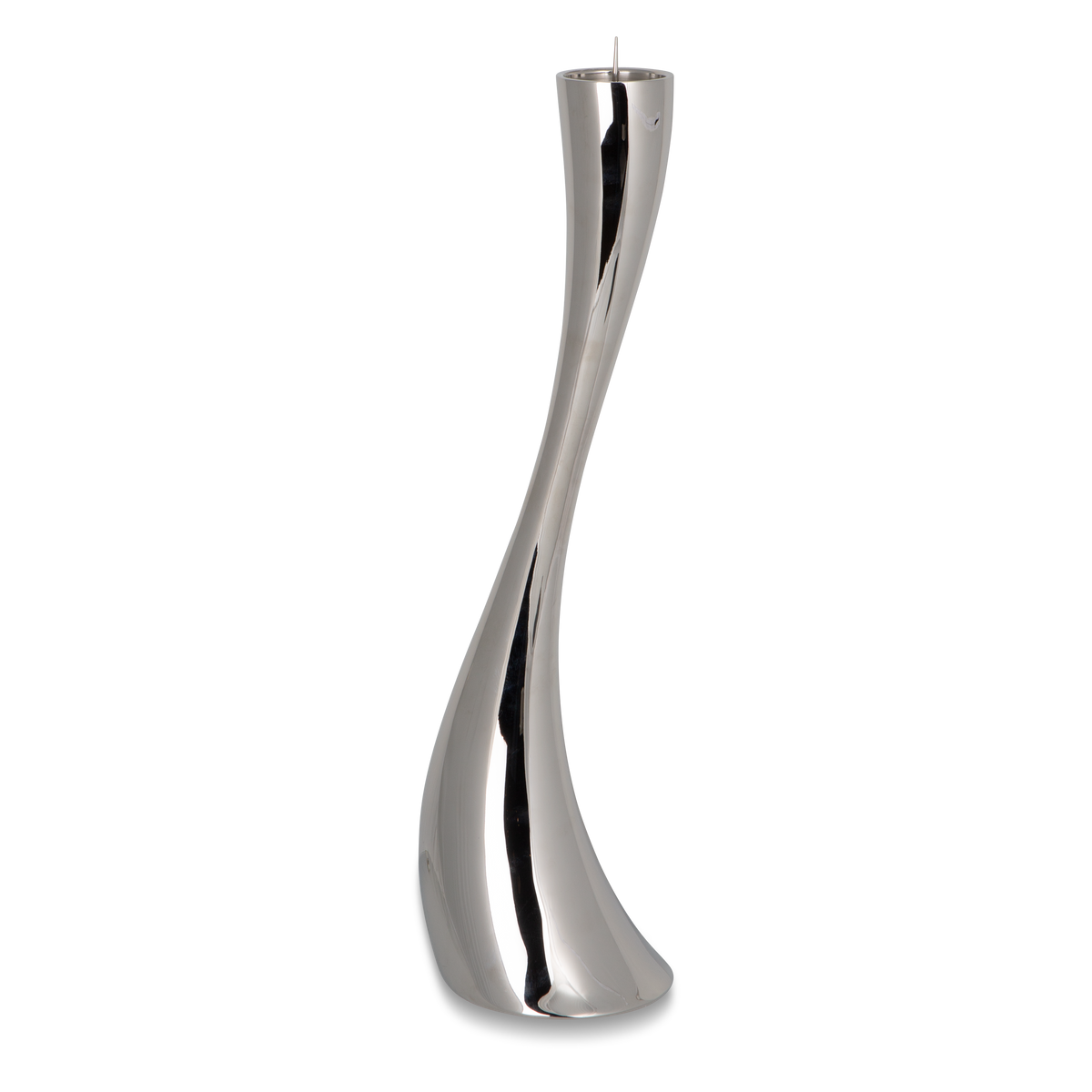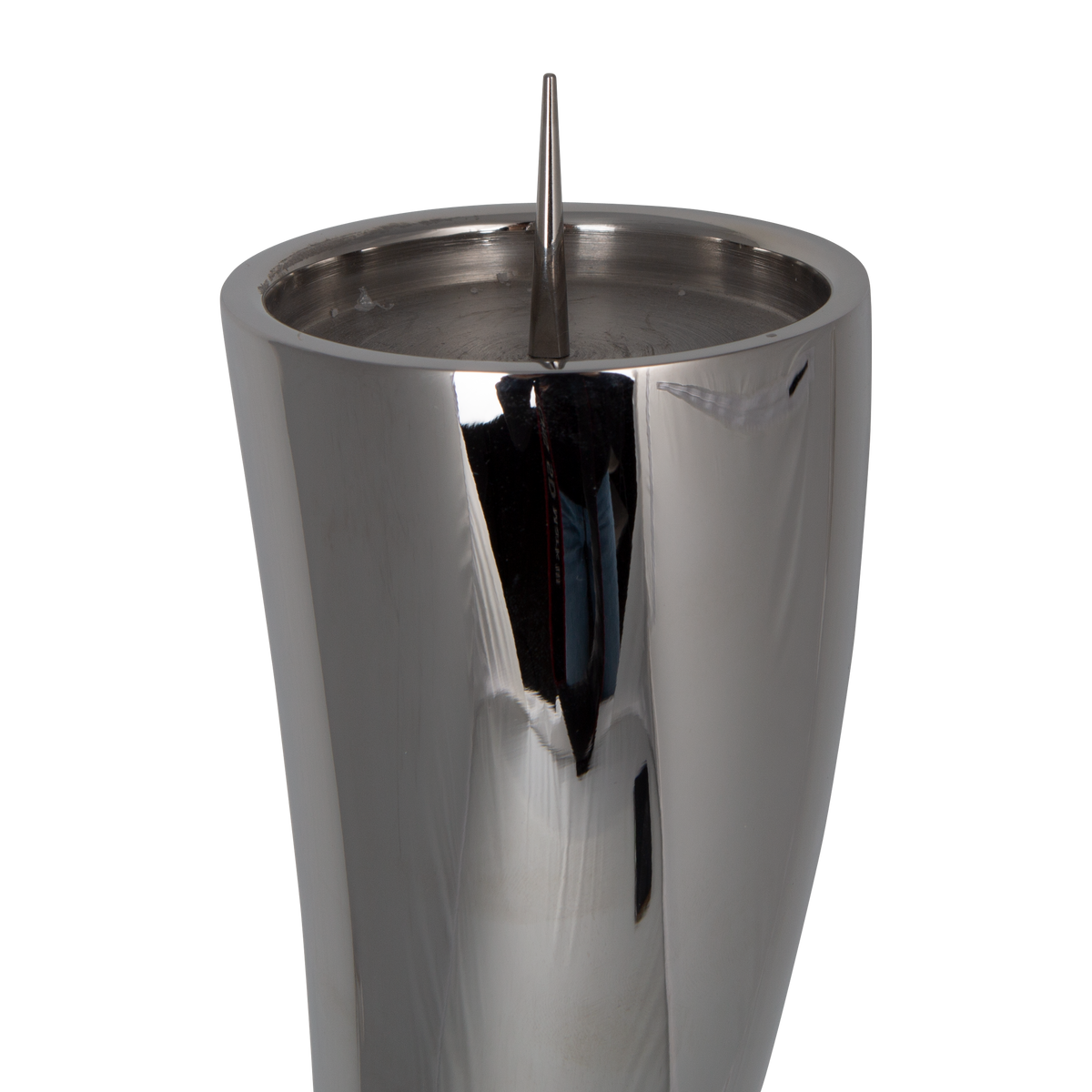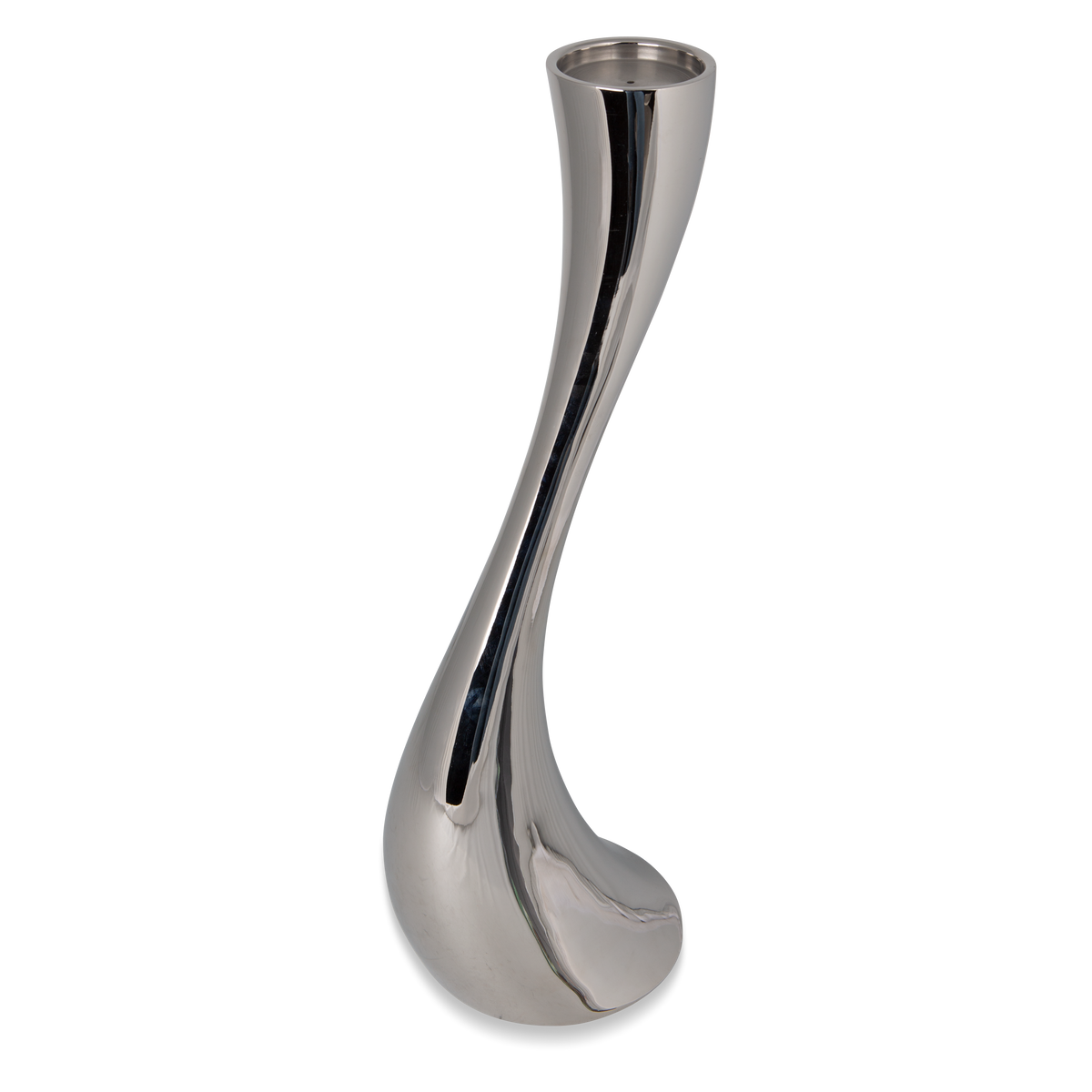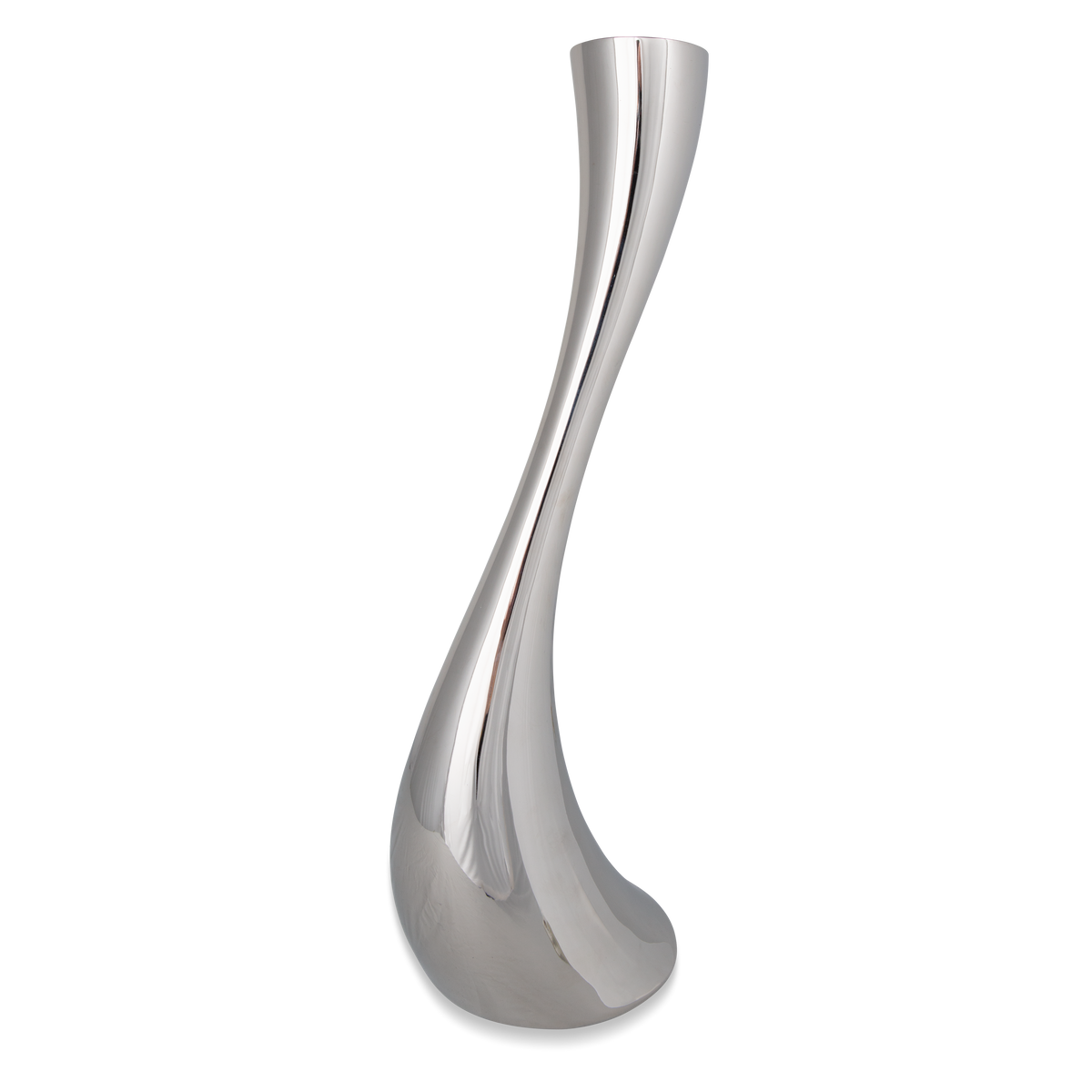 Description
The original tabletop version of Georg Jensen's iconic Cobra candleholder is now available as a floor candleholder. Made from mirror polished stainless steel and inspired by a moving snake, they feature fluidity and elegance.
Small - 6"w x 6"d x 15.75"h
Medium - 6"w x 6"d x 19.5"h
Large - 6"w x 6"d x 23.5"h
Product Code:
Material
Mirror polished Stainless steel
Measurements
Width: "
Depth: "
Height: "
Additional Measurements
Seat Width: "
Seat Depth: "
Seat Height: "
Arm Width: "
Arm Depth: "
Arm Height: "
Availability and Delivery
Seemingly defying gravity, the lightness of the Cobra candleholders creates a magical effect - one that is doubled when the flickering candlelight is reflected in the surface.